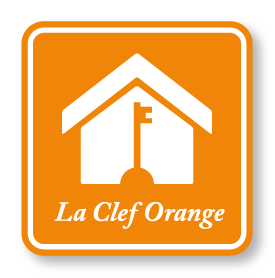 Arrive & Go
by La Clef Orange
Introductie
Arrive & Go
In order to respond to the growing demand for parking services, we have recently started offering a carefree parking concept for people who regularly use Nice Côte d'Azur airport.
From your house or apartment in the south of France you drive to Nice airport, you park your car at short-term parking (T1 or T2) and you leave it here.
We will then collect the car the same day and park it elsewhere during your absence.
As soon as you return, your car will be (whether or not fully refueled and/or washed) in a short-term parking lot, ready for use.
No more hassle with looking for a parking space at long-term parking or Arenas
Close to the Terminal
ultimate convenience
For more information, please visit our website on www.lacleforange.com/parking
"Relieved from parking stress! You arrive and you go"
How it works
How does it work?
You park your car at short-term parking and enter the airport
You inform us that your car is there, preferably with a description or number
We will collect the car as soon as possible and put it safely in a secure parking facility elsewhere.
We do this with an electric scooter that is taken back in a special protective bag.
At least 24 hours before your arrival, you inform us when you will land again and we will ensure that your car (whether or not fully refueled and/or washed) is ready for you.
Ok, but how practically?
We charge you the parking costs that are incurred from your arrival by car at the airport until the moment of pick-up by us.
As soon as you get back in your car on your return, it is immediately at your disposal.
ARRIVAL by car at Nice Airport (due to departing flight)
You park your car at short-term parking
You informed us about your departure at least 24 hours in advance
You leave your car behind and tell us where it is exactly
We will pick up the car asap and park it elsewhere
We advance these (short-term) parking costs, but we will charge these to you.
You have plenty of time to focus on your trip and/or the company you're with.

DEPARTURE by car from Nice Airport (due to incoming flight)
You informed us at least 24 hours in advance about your arrival (flight number)
We have sent you a text message or whatsapp with the exact location (parking space/number or pin)
You follow the instructions / directions to get to your car
You will find the parking ticket in the car. These parking costs must first be paid.
Once paid, you have your car immediately
COST
You pay a fixed amount per year in advance, based on €125 HT/month.
Every time your car needs to be picked up or dropped off, you pay an additional 50€HT. This will be charged to you afterwards.
Wash and / or fillup
If desired, we can wash the outside and clean the inside of your car or fill up the tank.
Please call or mail when you have questions about this concept.